Annual Report – 2020
Ellicottville Memorial Library
Circulation

Library Holdings

Card Holders

Library Programs/

attendance

Community Room Programs/

attendance

Computer usage

Library visits

Website visits

2006
4,644

11,021

375

N/A/

532

N/A

2,080

4,298

N/A

2007
11,022

12,058

1,166

117/

2,515

N/A/

2,332

4,240

13,447

N/A

2008
16,280

13,049

1,588

111/

1,388

300/

4,910

6,732

28,234

N/A

2009
20,695

13,725

1,977

128/

2,028

302/

3,343

7,146

29,075

8,966

2010
21,868

15,343

2,253

142/

1,953

352/

3,505

7,480

29,185

17,265

2011
23,214

17,073

2,539

126/

2,070

418/

3,893

7,727

29,464

19,802

2012
24,228

17,786

2,786

118/

2,030

421/

3,969

7,378

30,144

20,283

2013
24,101

22,214

3,009

119/

1,925

487/

3,614

7,169

28,608

11,247

2014
23,260

24,396

3,228

144/

2,379

414/

3,369

5,832

28,031

17,830

2015
23,813

26,440

3,432

196/

2,259

380/

2,603

6,636

28,375

17,623

2016
23,261

27,975

3,604

255/

2,516

440/

2,460

5,264

29,943

28,207

2017
24,856

29,589

3,728

224/

2,396

425/

2,524

5,299

26,799

36,150

2018
26,300

31,032

3,821

262/

2,477

288/

1,719

4,544

27,042

18,992

2019
27,376

32,717

3,945

300/

3,201

418/

2,331

4,278

28,229

26,232

2020
21,280

46,713

4,052

66/

416

118/

626

1,660

14,337

14,996
The Ellicottville Library had a unusual, yet productive year.  Due to Covid, the Library was physically closed to the public for 12 weeks.  However, during this time, a staff member was available during normal operating hours to answer questions over the phone.  This allowed us to continue to provide patron library cards, renew cards to ensure access to our digital materials, and to offer technical assistance for accessing all of our eBooks, audioBooks and digital magazines. In addition, the Chautauqua Cattaraugus Library System (CCLS), which includes 38 libraries, started a desk chat reference service to answer questions.  This service was accessed via a link on all CCLS websites.
One of the highlights this year was receiving a NYS Construction Grant which allowed us to add a 12' x 21' storage room onto our existing building.  This permitted us to convert the old 6' x 9' storage room into a study/tutoring room.  This has proved invaluable as we have numerous people per day needing a private space for virtual meetings, studying and remote learning.
This year, due to the Pandemic, circulation and program attendance were lower than previous years.  However, we still increased our holdings, especially the digital materials category and our card holders increased as well.  Our Summer Reading Program had to be designed a little differently this year.  We had 51 children participate and each week they received an activities bag which included various projects and crafts to be completed at home.  The children read for over 40,700 minutes and completed 672 projects.
During 2021, our 60th year of operation, the Ellicottville Memorial Library will continue to fulfill our mission "to promote life-long literacy, increase cultural and artistic awareness and to provide opportunities for education, personal growth and enrichment, free of charge and without bias, to all of those we serve".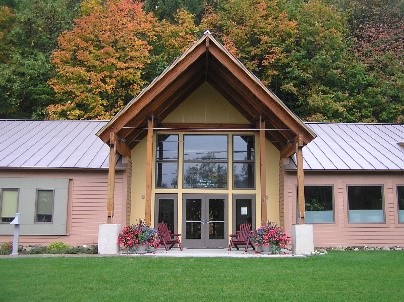 Ellicottville Memorial Library Annual Report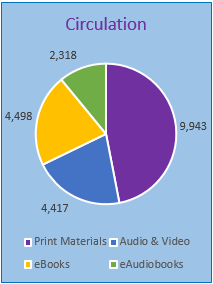 Jan. 1 – Dec. 31, 2020
Creating the annual report allows us the opportunity to reflect on our accomplishments of the past year.   It is our chance to point out trends and highlight the special and unusual events of the year.  In March of 2020 with the COVID-19 pandemic, the unusual became the norm. The Library closed its physical doors, and would stay closed to the public for 12 weeks. The Library continued to serve our community every single day, in every way we could. We connected people to information, experiences, and services that enhance their quality of life so our community can learn, enjoy, and thrive.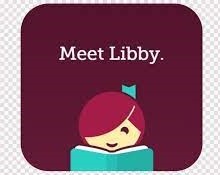 In March our Library System immediately transitioned to improving digital services, expanding our digital collection of materials as quickly as possible so that our community had access to books, audio books and magazines from the safety of their homes.  With your library card you can now download Libby, an app that lets you log in to your local library and access eBooks, eAudiobooks and eMagazines.
We set up technology to answer Library calls remotely from home.  This allowed us to answer patron questions and support people learning to use our digital resources.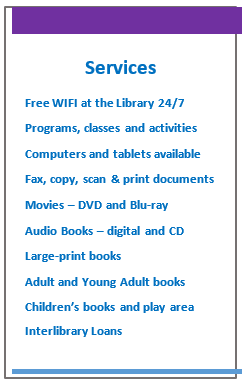 For now, know that we continue to adapt and shift our services in response to our community's needs. We will keep using our mission to guide us as we move forward through these unprecedented times.  We are here for you, even though the way we serve needs to change.  We are your Library.   In many ways, adapting to change is something libraries have always done.  Moving forward we will continue to meet the needs of our communities.